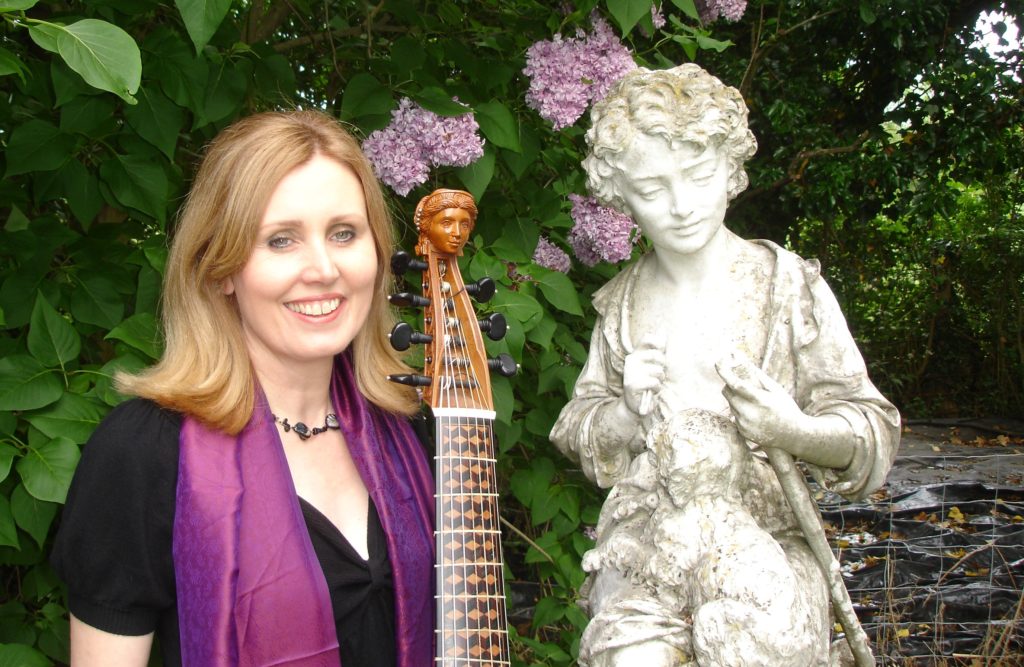 Jacqui Robertson-Wade studied `cello and viola da gamba at Trinity College of Music, London. A member of the Incorporated Society of Musicians, Jacqui has taught the cello since 1981 entering cellists for all level of graded exams.  In 2002, she returned to Trinity College of Music to study the repertoire of the late viols, specialising in smallest member of the viol family, the pardessus de viole.  In 2005 she established Rondo Publishing with the publication of her first viol tutor, Viol Player, which has received international critical acclaim.  In 2010, with viol player Alison Kinder, Jacqui founded the Rondo Viol Academy.  Together they coach students and give recitals.
A pioneer in the world of viol teaching for children, Jacqui established viol tuition in schools in 1998. With as many as 40 children learning the viol, Jacqui taught technique in group and individual lessons as well as consort sessions, on a weekly basis.  Her viol syllabus equates the viol to other instruments and is based on the framework of the National Curriculum of England and Wales.  In 2016 the Warwickshire County Youth Viol Consort 'Gutted!' were awarded the prestigious 'Partnership Award' in the National Festival of Music for Youth, enabling the group to have a workshop with Fretwork and record a CD.
In 2017 Jacqui relocated to North Devon and continues to teach throughout the UK, for the Early Music Shop (Saltaire, Yorkshire), Rondo Viol Academy and Norvis summer school.  Jacqui is also continuing to write further books of viol tutors and other editions for viols.  She is an established performer and plays with Trio Filidori (Alan Davis, Recorder and Rosemary Robinson, Keyboard)  in the Midlands and has worked for the Royal Shakespeare Company in Stratford-upon-Avon, as well with various other ensembles in the UK. She also performs with Artavian Baroque http://www.artavianbaroque.co.uk/Artavian_Baroque/Welcome.html in North Devon and Warwickshire Baroque http://warwickshirebaroque.org/ where she is lead cellist and regularly performs concertos on the viola da gamba.  Jacqui also plays cello piccolo, baryton and quinton and is looking forward to devising more new programmes for Devon audiences with her husband,  Michael Williamson (Baroque violin) and John Marsden (Harpsichord). For previous concerts click here.